[Puff Mask]
Air puff mask
Contents
TWOway   ​Antimicrobial rubycell air puff mask
​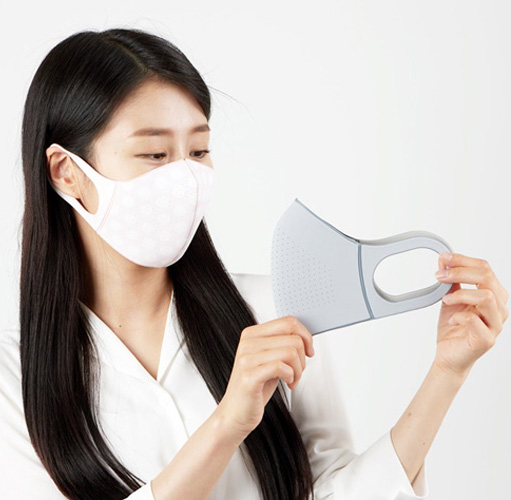 No skin irritation due to the use of the inside of the mask as a cosmetic puff material.
Formes penetration holes for smooth breathing outside and exhalation of breath inside the mask.
A product that adds functions (antibacterial, fine dust, preventing misting, etc.) to a fashion mask.
* 2 patent applications, 14 design registrations, and 2 trademark registrations.
* You can wear it in two different ways depending on your face shape.
* Snap buttons are available that can be customized according to the face shape. 
* Mask style can be selected according to filter detachment method.
* Filter is reused after washing without purchase. [Antibacterial durability certification]

FADETTE   ​Antimicrobial rubycell air puff mask